SomehowJazz features high bitrates upto 320 kbps. But that's not the main reason why it's an Audiophile Quality Jazz Radio.  There's another feature that makes SomehowJazz a unique station.
SomehowJazz is a subscriber jazz radio. If you want to get to know SomehowJazz make a MONTHLY subscription and enjoy the first month free. After 30 days, you can decide to keep or deactivate your membership.
YEARLY subscribers save $20 and get a V-tuner access as well. Subscribe now !
One month free trial

320 kbps high bitrate
URL for your V-tuner

320 kbps high bitrate
JIM CARR
Spotify = Grocery store
JazzRadio.com = Cafeteria
SomehowJazz = Gourmet restaurant
LEON P. SEALEY
Not your garden variety, run of the mill jazz. Artists and selections from A to Z with rare cuts added in here and there. This is SOMEHOWJAZZ!
IAN KIRK
There are thousands of on-line Jazz stations. I know, I've visited them all. This is still worth subscribing to.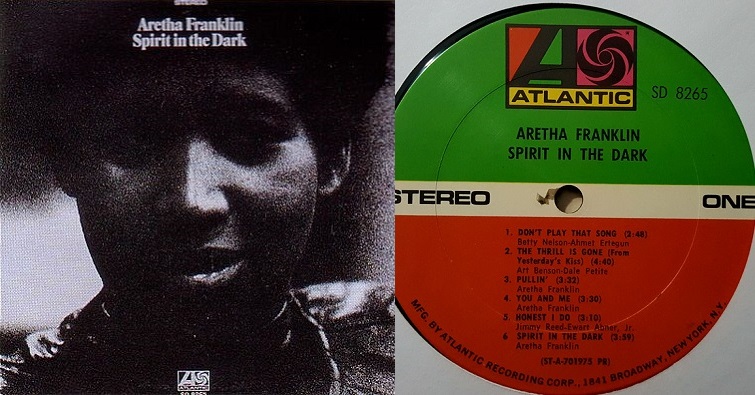 The Thrill Is Gone by Aretha Franklin from the album "SPIRIT IN THE DARK" released in 1970 by Atlantic Records...   MUSICIANS / PERSONNEL: Aretha Franklin - Lead Vocals, Piano | Almeda Lattimore, Brenda Bryant, Margaret Branch - Backing Vocals | Tommy McClure - Bass | Sammy Creason -Drums | Charlie Freeman - Guitar | Jim Dickinson, Mike Utley - Keyboards |...
320 kbps FREE STREAMING
This high quality stream is open for non-subscribers and gives an idea about our music style and sound quality.
Just let the music speak.